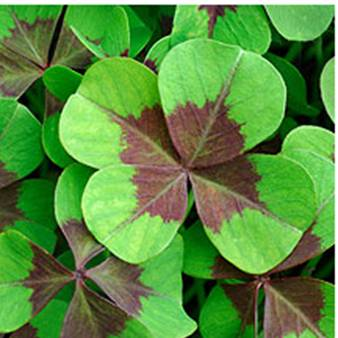 Hello Guys, I wanted to start a new series of posts based on you the readers. I added a new questionnaire page under suggestions to give you a guideline as to what questions you guys can answer to help you come to terms with the money issues you are experiencing and how by answering these questions you can improve your finances. At the end of the questionnaire I will give you feedback if it is necessary and I hope you all enjoy this new series we all will embark on.
This is the second series of Moneywatch1o1 questionnaire and hopefully I will keep getting more going forward.
This response is from Meghan, and if anybody else is interested you can copy and paste the questions and then email them to me at moneywatch101@gmail.com.
Moneywatch101 Questions and Answers:
Do you have any money issues in your life right now?
I don't think I have any real money issues. I have 13,000 left in college loans. I will have this paid off by March. I graduated in 2 years this December from Purdue and I have been able to pay off 30,000 in loans in about 2 years once march hits. I still love to spend money so I think I could work on buying what I really need and not spending so much on random items that I just want.

 

 
Yes, the only debt I currently have is a 13k student loan.

 
If you do, how do you plan to overcome these issues?
I have been really focused on meeting my financial goals to get this paid off and will have it paid off about a year earlier then I thought I could.

 
Do you have a written budget you like to follow or do you just wing it?
I have an extremely detailed excel sheet that shows where all of my money is going including 401k and Roth IRA

 
How much are you currently saving a month for any goals?
I currently have 15 k in savings (5 k of that I plan on throwing at my loans come march as my final payment. I currently put 5% in my 401k and the rest goes to my loan. If I was not paying loans I would be saving 30-50% of my income a month but since I have an emergency fund of 15k I don't see the need to save any more.

 
How confident are you with investing your Money?
I am very confident about 401k and Roth IRA investing. Once march hits and I no longer have debt I will be putting 10% to 401k (almost half the max) and maxing out roth IRA which will be a little bit more than 15% of my total income going to 401k . Then the rest I plan on filling two different savings accounts for the next 3 years. A 20k emergency fund that I won't touch and a 30k car fund just in case my car ever dies. This is where I get stuck. I will have 30k just building up each month. I feel like I could invest that but I still want to be able to pull that out if ever my car dies on me.

 
Do you currently want to learn more about investing ideas?
I would love to!

 
Do you think about Retirement when you save your Money or other goals?
I have been investing in my retirement 5% since I was 21. I turn 24 in January and I will start putting 15% in. If ever I can afford to put the max 401k in I will hopefully by age 26.

 

 

 

Thanks a bunch for your feedback!

 

 

 

 

Moneywatch101 Response and Feedback:

 

1. Do you have a steady job and are not in any risk of losing it? Can your skills and networking capabilities find you another job very easily? If you answered yes to both questions I would immediately pay the 13K in student loans from the savings account and be done with it now. Then you can use all the extra money plus your past student loan payment amount to re-build the savings account faster than ever. Obviously a layoff can come at anytime, but if there are no signs of this and your company is doing good in these times, then no need to have such a huge savings account earning nothing while saddened with debt. If you pay off your student loans you will gain an immediate return on your money by saving the interest charges plus lot more in the long run.

 

 

 

2.  I would hold off placing 15% in the 401K until you have your emergency fund back to a comfortable level for you. I will suggest about 4-8 months of living expenses for the emergency fund. Once you reach your desired level of security you will know it.

 

 

 

3. Most financial gurus state that people spend way too much for their modes of transportation and in your case 30K for a car replacement fund seems too high. I understand the need to drive something new and cool looking, but there is a time and a place for that later. The safe level to buy a car that will not break the bank is 10-15% of your annual income should be spent on a car. So if your income is the national average of around 50K then they suggest you only spend $7500, on the other hand if your income is 150K then you can spend about $22K for a car. This is a standard guideline, but given the fact I do not know your expenses and living situation.

 

 

 

4. Ok if you abide by the car percentage purchase then you can invest your future money in better places and have your money working overtime for you. Rather than losing it in a depreciating thing like a car that loses value faster than the speed of light. Always remember spending should be relative to your income levels. I once made an expensive car purchase and I am still paying for it with regret.

 

 

 

5. Once you fully get the emergency fund back to preferred levels and your future car purchase fund with an amount equal to 15% of your annual income, then you can open an online brokerage account and start investing in ETF's or Index Funds. This will be above and beyond the 401K and Roth IRA you already invest in, given you can put about 5% into this. Doing this will allow you to diversify some of your money into non-retirement type of accounts that are less strict.

 

 

 

 

 

I hope you can use the information and use it to take advantage of your money life. Having a solid financial situation is better than not being on solid financial ground. The future you, will thank you by making the right money decisions now. I think you are doing great for somebody your age and if you continue all of your financial goals will be realized.

 

 

 

RichUncle EL