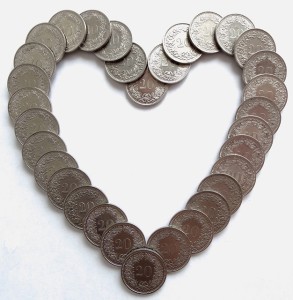 I recently wrote an article based on the money and looks topic, and it was a received well. Now we are going to continue the theme, but this time with a listicle of random facts solidifying why money has a greater weighting in relationships. The moral of this post doesn't mean money is everything, but it just puts things in perspective to see the facts as to why money is so important in today's world. Money and relationships go hand and hand, and if your perceived to not have any mula, the dates will dry up like the Sahara Dessert.
I cant fathom how or why our culture is shifting so far into money being a prerequisite to dating someone. Hey if you have millions and look physically unappealing, I know for a fact that you can get a model to date you. If someone drives a fancy car it is assumed that the driver is well off. If you travel constantly and post Yolo all over Instagram, you'll probably get more than a few invitations to date.
Its about time we ask a serious question. What do you love more – The Money or the Relationships?