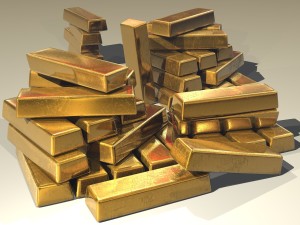 One of the oldest types of trading is metals investing, and today it remains as popular as ever. Prized by humankind since time immemorial, gold, silver, copper, and their cousins have been used as everything from jewelry to tools, weapons, and ornamentation. Societies have grown rich on the back of them, and they have been present at every stage of our evolutionary journey, providing everything from hunting apparatus for ancient cultures to plumbing parts for modern day man.   
Today, the metals trade is thriving. The advent of the internet and mobile technology have re-energized it, and millions of investors have seized on the opportunities it offers. Lucrative, thrilling, and complex, it provides a perfect pastime for those looking to profit.
But investment success is never guaranteed, and this is true of the metals trade as much as any other. That's why choosing the right broker is so important. So, to help you out, here are three things to consider when you're on the lookout.